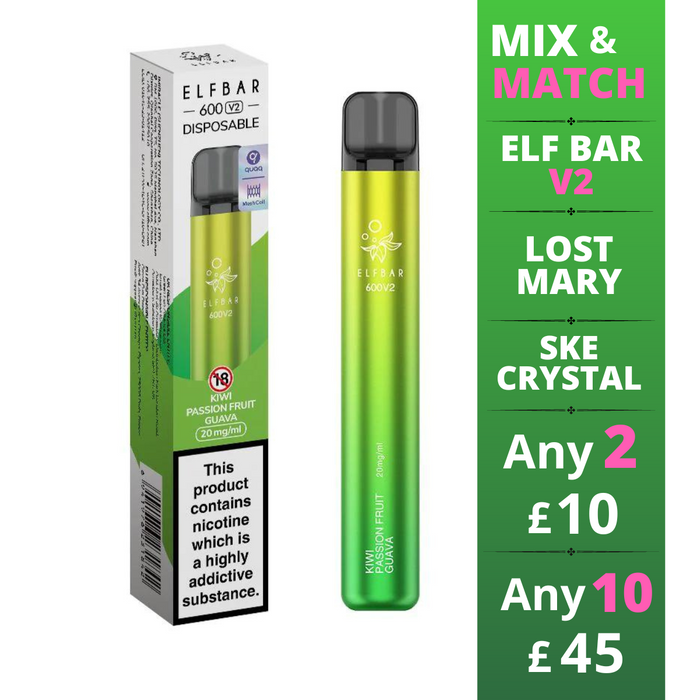 Kiwi Passionfruit Guava - Elf Bar 600 V2
Original price
£5.99
-
Original price
£5.99
Experience a tropical paradise with every puff of our Elf Bar 600 V2 Kiwi Passionfruit Guava blend. Savour the tangy kiwi, juicy passion fruit, and sweet guava flavours that combine for an exquisite, fruity taste. Enjoy this unique flavour combination and make your vaping experience a truly luxurious one!
Elf Bar 600 V2 Disposable Vape Specifications
Pod capacity - 2ml
E-liquid type - Nic Salt
Nicotine Strength - 2.0% (20mg)
Dimensions - 105mm x 16mm
The new Elf Bar 600 V2 is a disposable vape with several upgrades and QUAQ mesh coil technology.
 each bar contains 2ml of nic salt e-liquid that will last up to 600 puffs. The 20mg nicotine strength makes it suitable for any vaper, while providing a smooth throat hit.