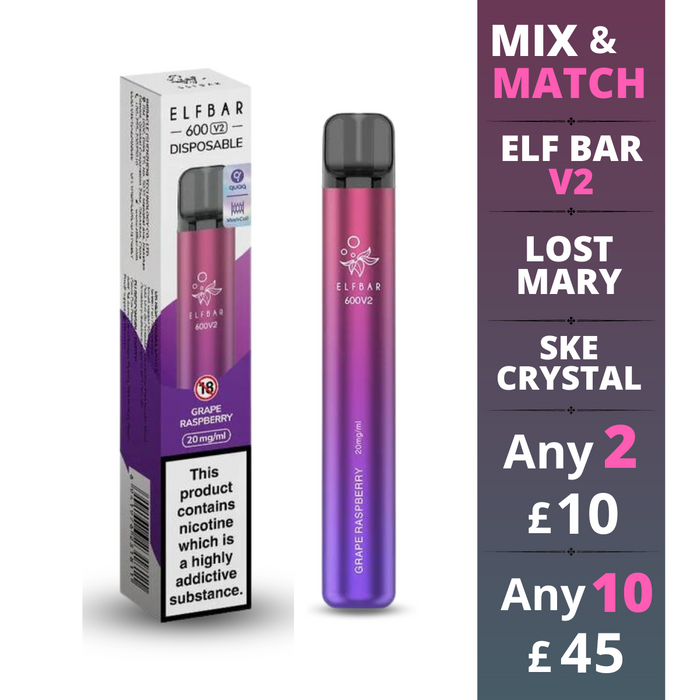 Grape Raspberry - Elf Bar 600 V2
Original price
£5.99
-
Original price
£5.99
Introducing the Grape Raspberry Elf Bar 600 V2, the perfect choice for vaping enthusiasts. This unique flavor offers a new level of enjoyment with its sweet grape and raspberry notes. The 600 V2 version is a disposable vape with an ultra-smooth draw offering hours of vaping pleasure.
Elf Bar 600 V2 Disposable Vape Specifications
Pod capacity - 2ml
E-liquid type - Nic Salt
Nicotine Strength - 2.0% (20mg)
Dimensions - 105mm x 16mm
The new Elf Bar 600 V2 is a disposable vape with several upgrades and QUAQ mesh coil technology.
 each bar contains 2ml of nic salt e-liquid that will last up to 600 puffs. The 20mg nicotine strength makes it suitable for any vaper, while providing a smooth throat hit.