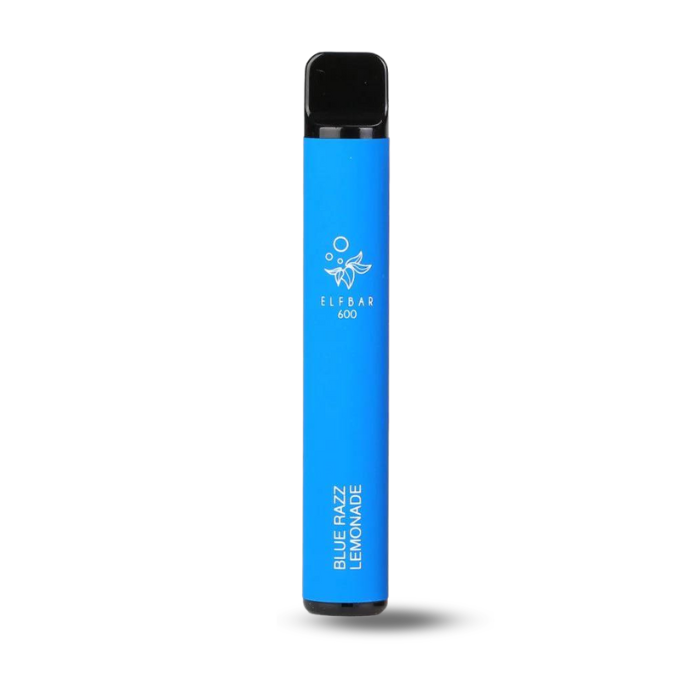 Elf Bar 600 Disposable - Blue Razz Lemonade 2%
Original price
£5.99
-
Original price
£5.99
Elf Bar 600 Blue Razz Lemonade Disposable Vape
The Elf Bar 600 Blue Razz Disposable Vape has the flavour of blueberry raspberry lemonade which creates a sweet vape experience.

Filled with nicotine salt-based e-liquid, there is no need to refill the Elf Bar 600 Blue Razz vape, simply inhale and vape. Each disposable vape contains 2ml of e-liquid and a powerful 550mAh battery which lasts for approximately 500-600 puffs.

The blue razz Elf Bar is compact and light, making it perfect to use while travelling, commuting or on a night out.

If you fancy another flavour, why not try our classic flavours of cola, banana ice or watermelon? Or, if you want to try something a little different, we have lemon tart, kiwi passion fruit guava, and pink lemonade.

Use according to instructions and ensure that the product is out of reach of children. Please note that this product may also contain traces of nuts.