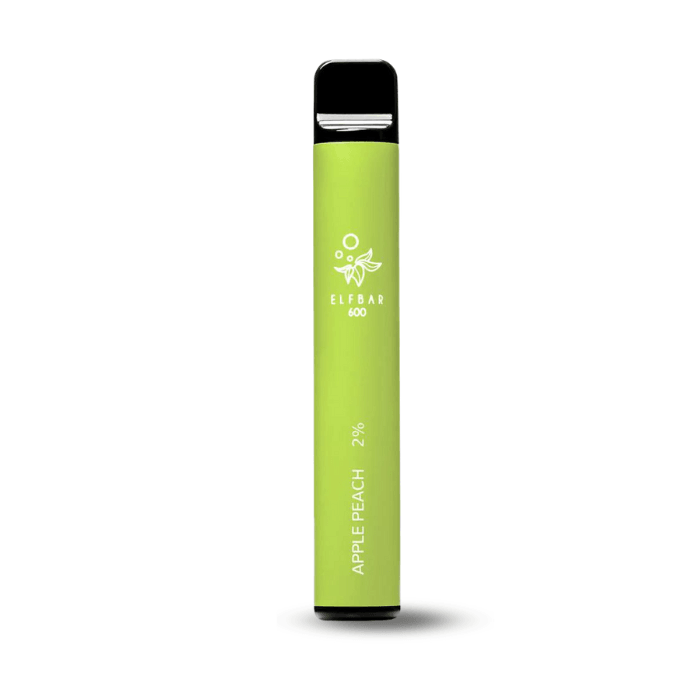 Elf Bar 600 Disposable - Apple Peach 2%
Original price
£5.99
-
Original price
£5.99
Elf Bar Disposable Pod Device - 600 Puff 20mg
The Elf Bar 600 is a light and compact flavoured disposable vape device filled with nicotine salt-based e-liquid. These pocket friendly bars are designed with a non slip matt finish body holding 2ml of pre-filled juice with 2% nicotine strength. With a large 550mAh inbuilt battery, the Elf Bar will last up to an average of 600 puffs.
The Elf Bar is leakproof and are perfect for smokers looking to try vaping without any expensive full kit, coils and liquid setup.
Unlike traditional vape devices, there is no need to refill it with e-liquid, charge it, or even change any pods or coils. Simply inhale to vape then dispose.
Available in a range of mouth watering flavours.
Specifications:

Pre-filled 1.3ml Nic Salt

E-Juice capacity: 2ml

Nicotine Strength: 2% nicotine

Battery: 550mAp

Puffs 600 Puffs

Compact, light and portable