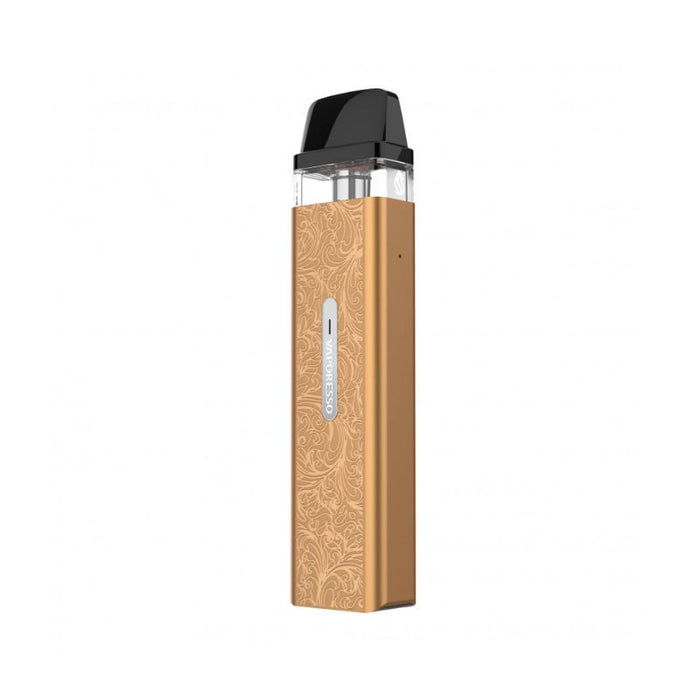 XROS MINI Pod Kit (0.8Ohm version)
Original price
£17.99
-
Original price
£17.99
The Vaporesso Xros Mini pod kit (0.8Ohm Version) is designed for easy, day-to-day vaping and is ideal for first time switchers too. The 1000mAh battery is able to support up to a day's worth of vaping, even at its 16W max power. That means you're less likely to get caught out with no battery.
As well as the device itself, in your kit you'll also find a 2ml refillable Xros pod with a built-in MTL (Mouth To Lung) coil. You don't have to worry about messy coil changes, as the pod design means you can just replace the pod when needed.
Features:
MTL Pod Kit
Long-Lasting 1000mAh Battery
Inhale Activated
Fixed 11W / 16W Power Output
Built-In Coils
With its single button operation, the Xros Mini detects which pod you've chosen and sets the wattage to either 16W or 11W accordingly. It makes your kit simpler to use, as you don't have to figure out wattages or settings to vape. Whether the 1.2 Ohm, or the 0.8 Ohm pod (sold separately), is being used, you'll experience full flavour and a discreet amount of vapour production for an MTL inhale.
The 2ml Xros pod is easily topped up via the filling port located underneath the mouthpiece. If the 1.2 Ohm coil is installed, your kit will produce an inhale that's closer to the feel of a cigarette. However, if you prefer a little more vapour production, we'd suggest the 0.8 Ohm Pod, which can be bought separately. Conveniently, there's a huge range of high PG and 50/50 e-liquids available, all of which are compatible with the Xros Mini.
What's in the box
Vaporesso Xros Mini
0.8 Ohm Xros Pod
Type-C USB Cable
User Manual