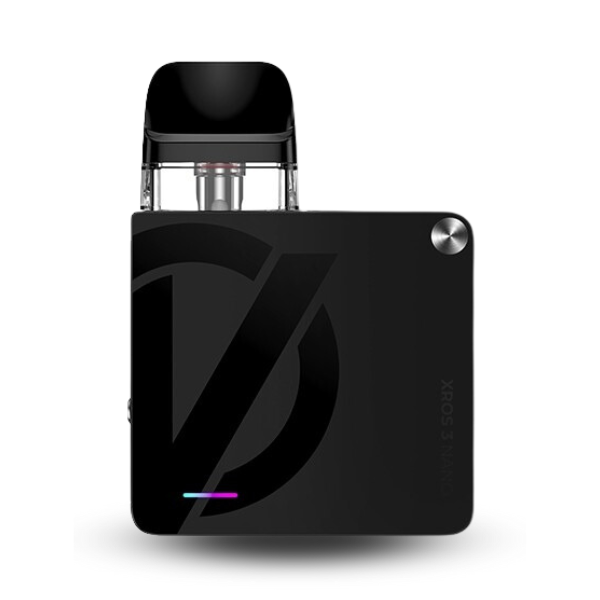 Xros 3 Nano Kit By Vaporesso
Original price
£24.99
-
Original price
£24.99
The Xros 3 Nano Kit from Vaporesso is the perfect choice for any level of vaper. With its 1000mAh battery, it offers plenty of power for extended vaping sessions and features a 2ml refillable pod, eliminating the need for coil replacements. In addition, its easy-to-use design makes it ideal for both beginners and experienced vapers.
Features:
RDTL Vaping
Built-In 1000mAh Battery
Inhale Activated
Adjustable Airflow
2ml Refillable Pods
Built-In Coils
Since this kit is inhale activated, you don't have to deal with any buttons or menus. All just inhale on the mouthpiece and the device will create a moderate amount of vapour for an RDTL (Restricted Direct To Lung) vape with a tight draw. You can also find MTL (Mouth To Lung) Xros pods sold separately, if you prefer a more discreet amount of vapour. Thanks to an airflow adjustment switch, you can switch between a tighter or looser draw with ease. Beyond that, it also features Pulse Mode, which delivers a powerful vape and keeps it consistent.
The Xros 3 Nano Kit packs impressive features into a sophisticated and convenient vaping device. Its top-fill design ensures easy refilling and the mesh build of the coils delivers an optimal flavor experience. Compatible with 50/50 e-liquid and higher PG options, this device is sure to satisfy even the most discerning vaper.
Contains
Vaporesso Xros 3 Nano Vape Device
0.6 Ohm Vaporesso Xros Pod (Pre-installed)
0.8 Ohm Vaporesso Xros Pod (Spare)
USB-C Charging Cable
User Manual