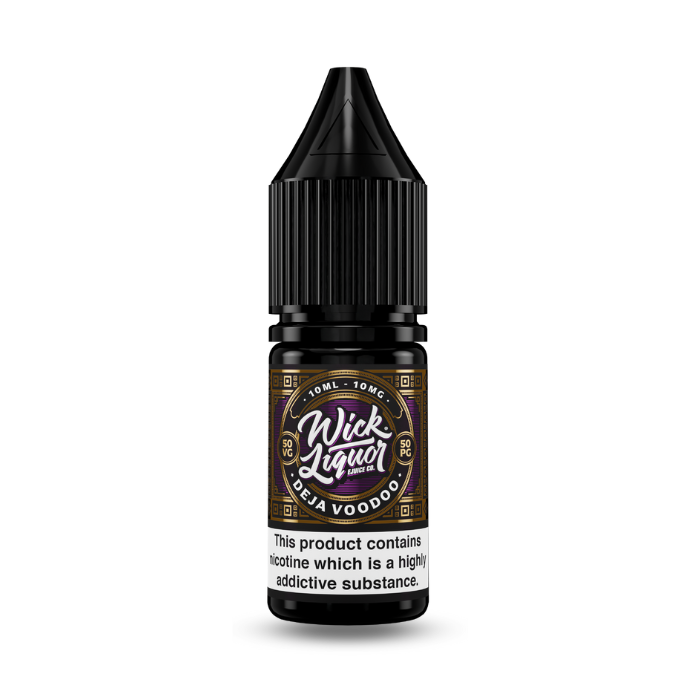 Wick Liquor Nic Salt - Deja Voodoo 10ml Vape juice
Original price
£4.99
-
Original price
£4.99
 If you've ever visited a farmer's market in Hawaii, you know that there's nothing tastier than fresh water from a young green coconut. Deja Voodoo by Wick Liquor captures the flavour of creamy coconut with a bit of raw sugar cane.
Wick Liquor Salt Nicotine eliquids are manufactured in the UK, combining fruity notes with dessert and pastry flavours these are all 50% VG blends suited for use with pod devices and starter kits.
By using salt nicotine, these eliquids create a smooth throat when vaped, despite their high 20mg nicotine content.
E-liquid Specification