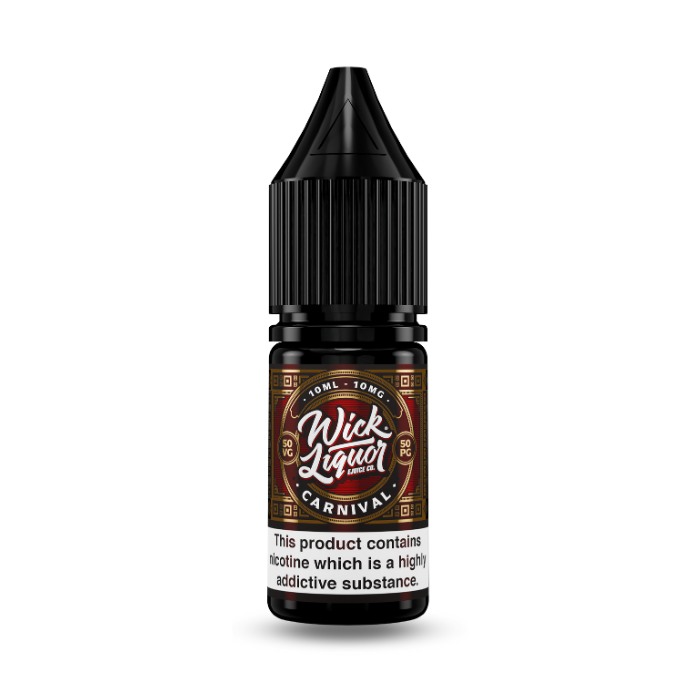 Wick Liquor Nic Salts - Carnival 10ml Vape juice
Original price
£4.99
-
Original price
£4.99
Carnival nicotine salt e-liquid by Wick Liquor is a dessert-style blend. The taste of warm and sugary doughnuts gets things started on inhale, combined with cholo sugar skull cake on exhale, for a sweet and decadent tasting vape.
Wick Liquor Salt Nicotine eliquids are manufactured in the UK, combining fruity notes with dessert and pastry flavours these are all 50% VG blends suited for use with pod devices and starter kits.
By using salt nicotine, these eliquids create a smooth throat when vaped, despite their high 20mg nicotine content.
E-liquid Specification