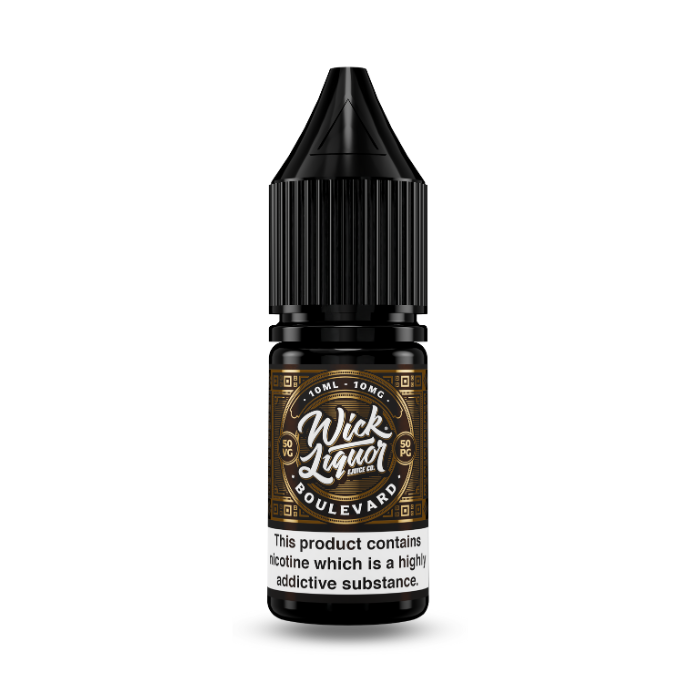 Wick Liquor Nic Salts 10ml - Boulevard Vape juice
Original price
£4.99
-
Original price
£4.99
Boulevard nicotine salt e-liquid by Wick Liquor is sweet and tart throughout. On inhale, you'll detect a fruit punch flavour, which develops to create a juicy aftertaste. This is complemented on exhale by Malibu loganberry pulp, which is slightly sharp and serves to balance the overall taste.
Wick Liquor Salt Nicotine eliquids are manufactured in the UK, combining fruity notes with dessert and pastry flavours these are all 50% VG blends suited for use with pod devices and starter kits.
By using salt nicotine, these eliquids create a smooth throat when vaped, despite their high 20mg nicotine content.
E-liquid Specification