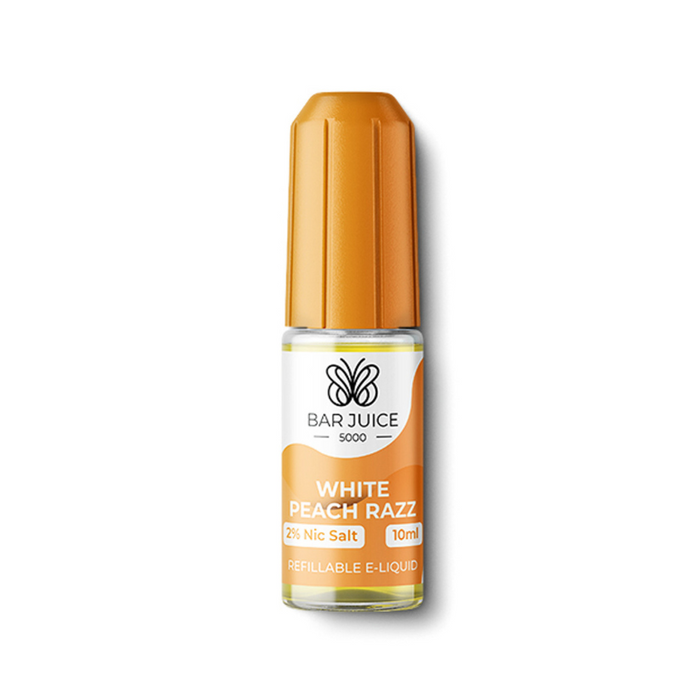 White Peach Razz by Bar Juice 5000
Original price
£4.99
-
Original price
£4.99
White Peach Razz Nic Salt E-Liquid by Bar Juice 5000 - The flavour of sweet, juicy peaches and tangy raspberries combined. 
Made with the same flavours and synthetic nicotine as your favourite disposables, Bar Juice is formulated with 50%VG / 50%PG and available in 10mg or 20mg.
Bar Juice is a cheaper and more eco-friendly alternative to your favourite Elf/Geek/Elux bars and can be used in any low powered pod or starter vape kit.
One 10ml bottle will provide around 5000 puffs, almost 10x more than your standard disposable! All Bar Juice 5000 Nic Salts are TPD compliant and MHRA notified.
Size: 10ml
Strength: 10mg -20mg
VG/PG Ratio: 50% VG / 50% PG
Flavours: Peach, Raspberry