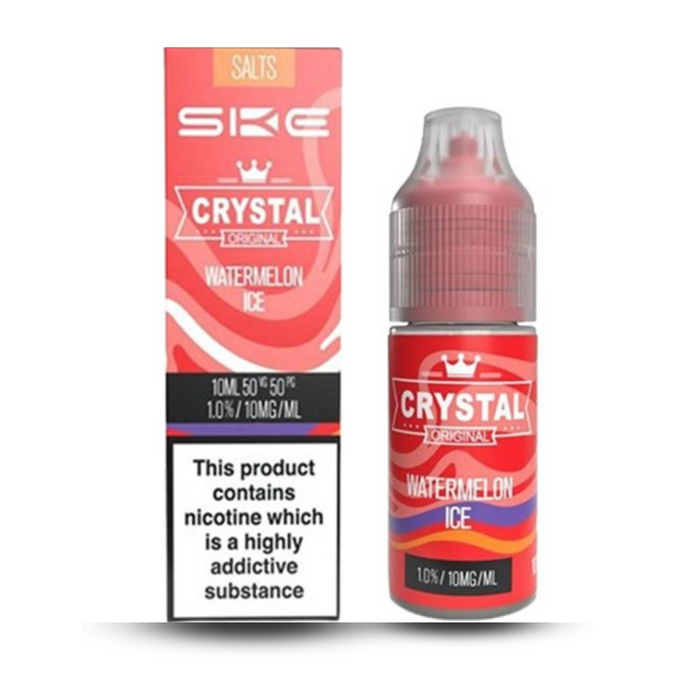 Watermelon Ice SKE Salts by Crystal 10ml
Original price
£4.99
-
Original price
£4.99
Enjoy the perfect balance of sweet and delicious watermelon flavour packed into SKE Crystal's Watermelon Ice 10ml nic salts. This unique blend provides the perfect nicotine satisfaction, ideal for vapers looking to satisfy nicotine cravings while enjoying delicious flavour. Experience this mouth-watering flavour with each puff!
KEY FEATURES:
10ml Bottle
10mg and 20mg Salt Nicotine
Designed for MTL/Starter Vape Kits
Childproof Cap
Tamper Evident Seal
MORE ABOUT SKE CRYSTAL NIC SALTS
SKE Crystal is one of the most well-known vape companies worldwide, with a diverse selection of flavour disposables to suit all preferences, including the SKE Crystal Plus Pod Kit and the wildly popular SKE Crystal Bar. SKE Crystal continues to impress with their debut nic salt collection, which is a wonderful addition for vapers.
Available in a 10ml bottle, SKE has created a blend that will give a gentler throat hit when vaped, thanks to the use of salt nicotine rather than freebase nicotine. For a lighter or stronger vape, you can select a 10mg or 20mg strength. This also aids in satisfying nicotine cravings much more quickly! You can expect discreet vapour, a cigarette-like inhale and vibrant flavour!