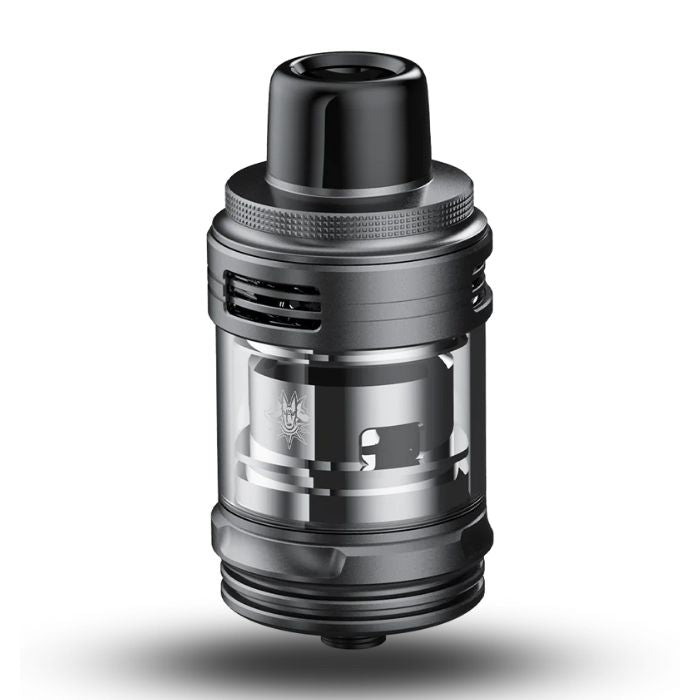 VooPoo UForce L Tank
Sold out
Original price
£21.99
-
Original price
£21.99
Please Note: Images are for display purposes only. Tank is 2 ml capacity, as per required TPD regulations.
The Voopoo UForce-L Tank is the first dedicated triple air-inlet DTL tank, which provides the smoothest of flavour through its ability to evenly balance the airflow directions, stabilising the vaporising process without any necessary noise.
The tank is supplied with PnP-TW coils, including 0.15Ω TW-15 and 0.2Ω TW-15, both featuring dual-in-one mesh coil construction with higher atomization efficiency and designed for pure flavour production. The tank also has the ability to utilise the use of the ever-popular PnP coil series, which has a further 11 coil choices.

Features and highlights
The UForce-L tank is the first DTL tank to adopt top-to-bottom airway with leakage-proof technology. Triple air inlets balance the airflow, reducing convective flow and delivering a smooth and effective vapour and cloud production.
Top-to-bottom airway
Triple air inlets

Leakage-proof top-to-bottom airway
The UForce-L tank features leak-proof top air inlet structure helps keep the air pressure in balance, while isolating any condensation to prevent leakage.
The triple air inlets that help provide delivery of the smoothest taste to your e-liquid, with further customisation through the 360' adjustable airflow ring, located at the top of the tank.