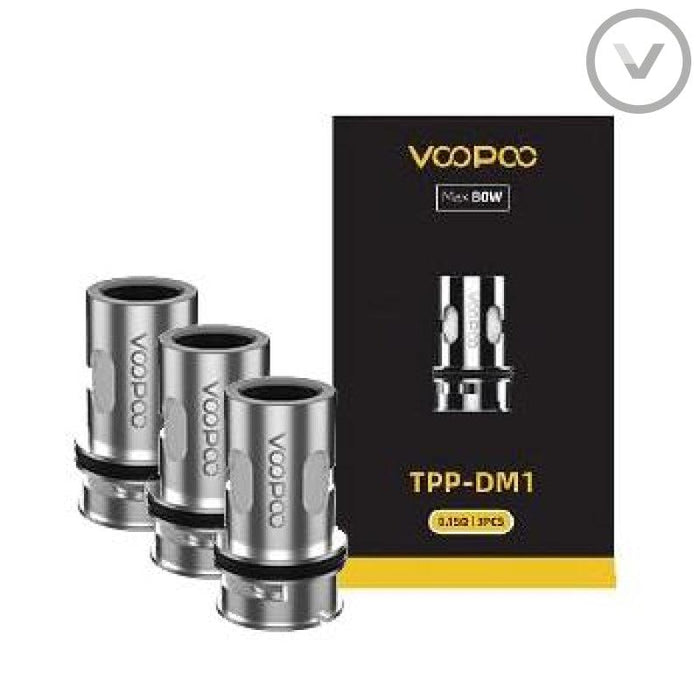 VooPoo TPP Drag Coils (3 Pack)
Original price
£11.99
-
Original price
£11.99
Smooth And Flavour some Coils
The Voopoo Drag-X Plus & Drag 3 Pod DM1 and DM1 Coil features a brand new range of coils to Voopoo's arsenal, The TPP series of coils. The brand new TPP DM coils are incredibly unique, smooth and flavour some coils made primarily for sub-ohm vapers and provide an amazing hit at higher wattage's.
TPP-DM1 0.15ohm Coil - 60w - 80w
TPP-DM2 0.2ohm Coil - 40w - 60w
TPP-DM3 0.15ohm Coil - 80w - 100w - NEW
TPP-DM4 0.3ohm Coil - 32w - 40w - NEW

Key Features:
Resistance: 0.15ohm or 0.2ohm
Recommended for use with E-liquids below 10mg nicotine strength
Sub-Ohm
Compatible with: Voopoo TPP Pod Tank, Voopoo Drag-X Plus, Drag 3 Kit, Drag S Pro Kit & Drag X Pro Kit

These coils are sold in packs of 3.