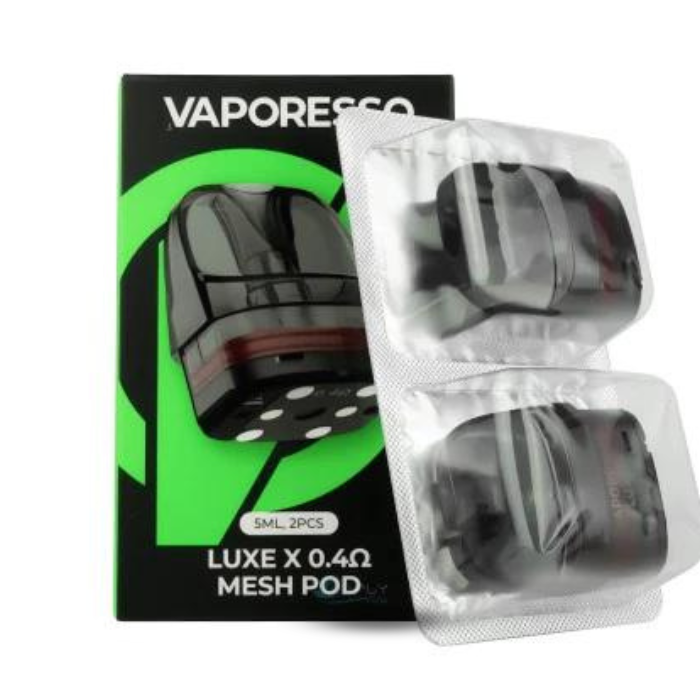 Vaporesso Luxe X Replacement Pods (XL)
Original price
£7.99
-
Original price
£7.99
The Vaporesso Luxe X replacement pods are available in a 5ml or 2ml capacity and are compatible with the Vaporesso Luxe X vape kit. These pods feature a built-in coil, meaning they require very little maintenance, when one pod is finished you can replace it with a new one. You can choose between an RDTL (Restricted Direct To Lung) and DTL (Direct To Lung) vape, thanks to the two different versions of this pod. Both of which use a mesh build, the larger surface created by the strip of mesh wire improves vapour and flavour production because more e-liquid is vaporised at one time compared to traditional coils
Features::
Refillable 2ml Pods
Built-In Mesh Coils
Designed For MTL Vaping
SSS Leak-Resistant Technology
Side-Filling
There are two different Vaporesso Luxe X replacement pods available, the 0.4 Ohm pod delivers a DTL vape, which creates a looser inhale and a large amount of vapour. We recommend pairing this pod with 70/30 and other high VG E-liquids. Whereas the 0.8 Ohm pods produce an RDTL vape which has a tighter inhale and creates less vapour, we recommend pairing this pod with a 50/50 or high PG e-liquid. Both of these pod feature Vaporesso's SSS leak resistant pods, Which creates an airtight pod that is less likely to leak.
Contains ::
2 x Vaporesso Luxe X Refillable Pods