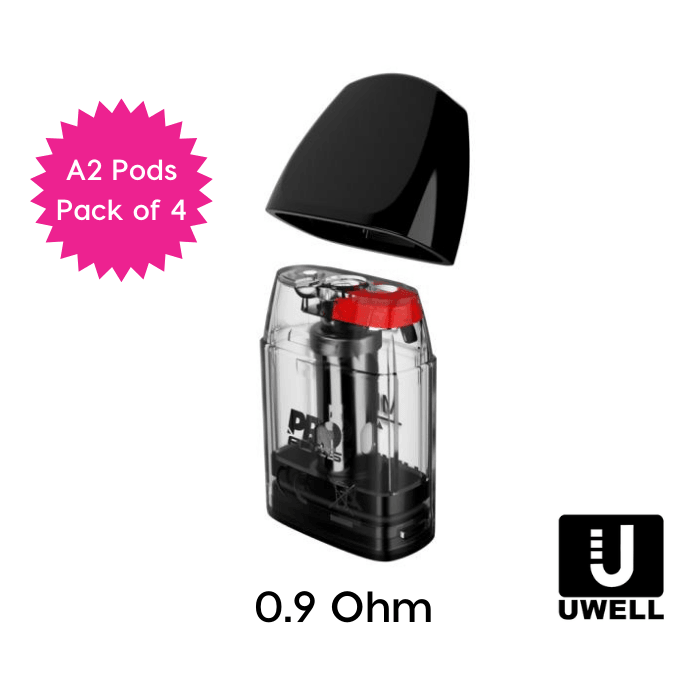 UWell Caliburn A2 Replacement Pods 4 Pack
Original price
£11.99
-
Original price
£11.99
Uwell Caliburn A2 pods are refillable, fixed-coil pods for use with the Caliburn A2 device.
Coming in a pack of 4, Caliburn A2 pods have a fixed 0.9Ω mesh coil which make them perfect for Mouth-to-Lung(MTL) vaping. The pods have also been designed with a specially-shaped mouthpiece for this vaping style.
The pods click simply into the device thanks to a simple magnetic connection and a clean and easy top-filling design means there's no need to remove the pod from the device to refill. A handy viewing window allows you to keep tabs on your e-liquid levels to prevent the pod from running dry.
The fixed-coil design of Caliburn A2 pods also eliminates the need for coil changes. When the coil runs out simply replace the whole pod.