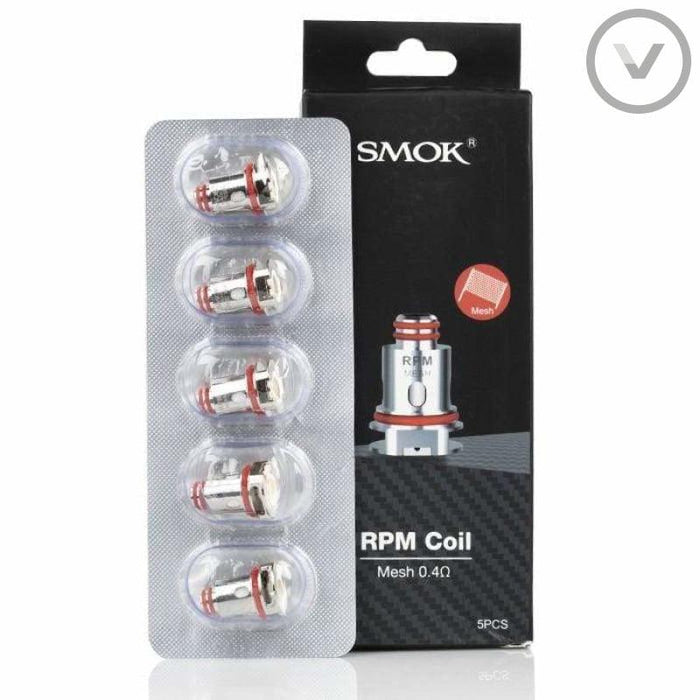 Smok RPM40 Replacement Coils
Original price
£12.99
-
Original price
£12.99
The Smok RPM replacement vape coils are intended for use with the Smok RPM40 Pod Kit and the Smok RPM40 pro but can also be used in the Pozz X kit and the smoke Nord kit. pod kit Available in a range of coil builds to suit your particular vaping preference, these coils are designed to be replaced once flavour deteriorates, rather than the pod itself.
Features:
Range Of Coil Types
Interchangeable With Various Smok Kits
Designed To Extract Clear Flavour
0.3 Ohm / 0.4 Ohm / 0.6 Ohm / 0.8 Ohm / 1.0 Ohm / 1.2 Ohm Coil Resistance
With a range of coil build options to choose from, these include the RPM Mesh 0.3 Ohm and 0.4 Ohm which produces increased cloud production with a larger surface area, the RPM Triple 0.6 Ohm which delivers for a fast ramp up time, the 0.8 Ohm DC MTL coil as well as the RPM Quartz 1.2 Ohm and RPM SC 1.0 Ohm options for those who prefer reduced cloud creation.
The recommended wattage for these coils are: 
0.4Ohm - 25 watts 
0.6Ohm - 25 watts