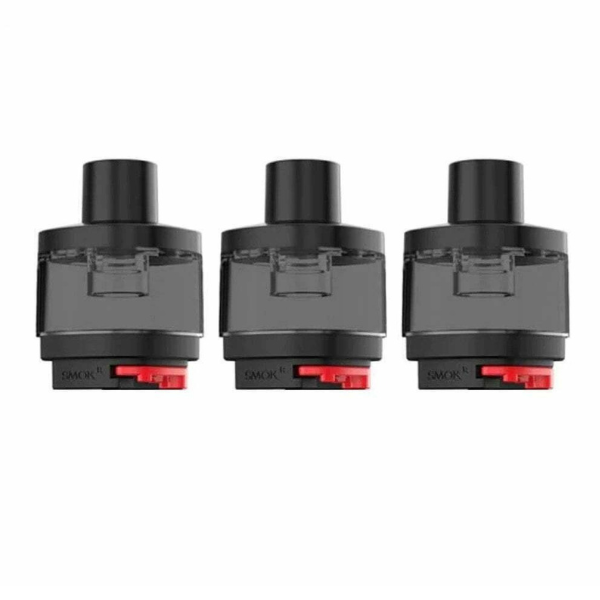 Smok - RPM 5 XL Pods
Original price
£8.99
-
Original price
£8.99
The Smok RPM 5 XL Pods are designed to provide a superior vaping experience. Each pod features a convenient slide-top fill system and is compatible with the RPM 5 Pod Kit and RPM 5 Pro Kit. Enjoy a pleasant and efficient vaping session with this reliable pod.
FEATURES:
• Smok RPM 5 Refillable Pod
• 6.5ml E-liquid Capacity
• Top Refill System with slider
• Magnetic Connection
• DTL (Direct to Lung) Style Vaping
Each refillable RPM 5 pod features a magnetic connection that means while it stays securely in place when you're vaping, it's also easy to take out for refills and coil changes. Each pod can hold up to 6.5ml of e-liquid and can be refilled from the bottom. The pod also uses the removable RPM 3 mesh coils. Mesh can heat more e-liquid at a faster rate to deliver better flavour and lasts longer than traditional wound coils too. When it comes to picking an e-liquid, we recommend either a 50/50 e-liquid or high PG e-liquid and nic salts are a good choice if you're looking for a smoother vape.
WHAT'S IN THE BOX:
1 x Smok RPM 5 Refillable Pod 6.5ml