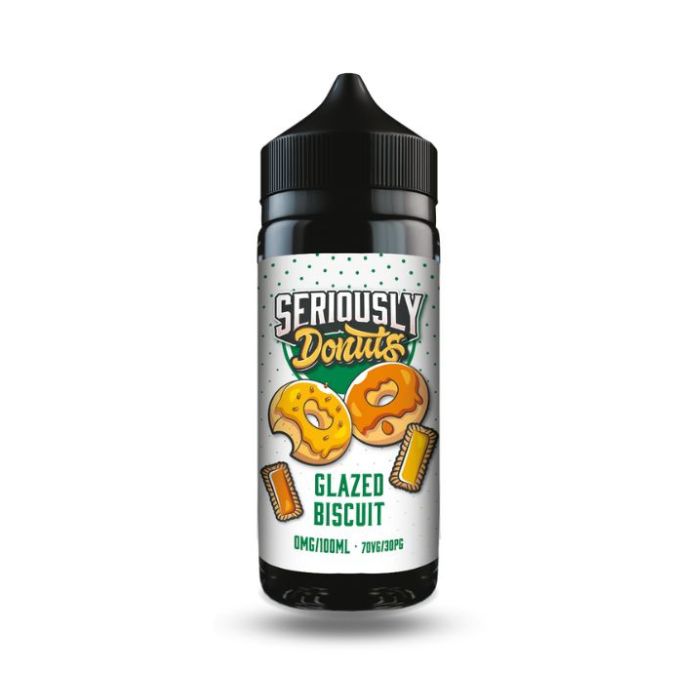 Original Glazed By Seriously Donuts 100ml Short Fill
Original price
£17.99
-
Original price
£17.99
Seriously Donuts Original Glazed e-liquid is the OG doughnut taste in all its rich, indulgent glory. Those smooth, fluffy batter rings fresh from the fryer and coated in a crisp shell of sugar is a flavour we certainly can't get enough of, and neither will you when you taste this exquisite e-liquid.
Original Glazed is a 70% VG e-liquid that's the ideal choice for sub ohm vape kits. When vaped, you'll experience increased vapour production for a DTL (Direct To Lung) vape.
Available as a 100ml shortfill, there's room in each bottle to add two 10ml nic shots. Shortfills like this offer a quick way to add nicotine to your vape.
Seriously Donuts is made in the UK by the mixologists from Doozy Vape. Taking a rich donut base and pairing it with jam, cream and more, this range is ideal if you prefer a sweet vape.
100ml Of E-Liquid In A 120ml Shortfill Bottle
0mg Strength
Room For Two 10ml Nic Shots
70% VG / 30% PG
Blended For Sub Ohm Vaping
Made In The UK
Childproof Cap
Recyclable Bottle
Tamper Evident Seal