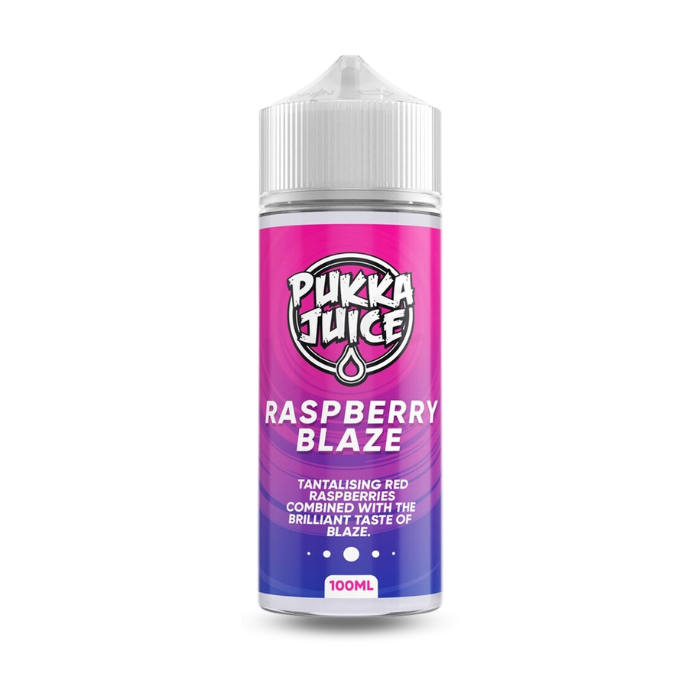 Raspberry Blaze By Pukka Juice - 100ml Short Fill
Original price
£17.99
-
Original price
£17.99
Pukka Juice Raspberry Blaze is a 100ml short fill e-liquid, featuring an intense and sweet blend of ripe raspberries and a cool breeze. Perfect for those who want to enjoy a unique fruity vaping experience.

E-liquid Specification
100ml Shortfill
Nicotine Strength - 0MG
2 FREE Nic Shot with every bottle.
VG/PG 70/30
Pukka Juice E-liquid 100ml is available in 120ml shortfill bottles meaning that you have enough space for 2 nicotine shots which we provide for free unless you upgrade to nicotine salt shots or cool shots!
Pukka Juice E-liquid 100ml bottles are something special so take advantage of this amazing price and fill up those carts with your desired flavours!