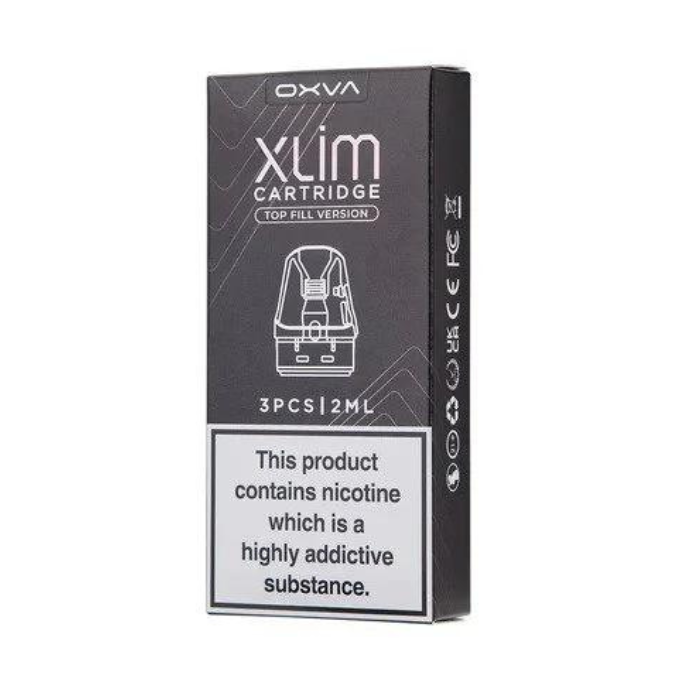 Oxva Xlim Pods
Original price
£8.99
-
Original price
£8.99
OXVA XLIM REPLACEMENT PODS
Oxva Xlim replacement pods are refillable, 2ml pods with fixed, mesh coils that provide a satisfying Mouth-to-Lung (MTL) vape with a strong throat hit like that of a cigarette.
Xlim pods are available in 3 options – with a choice of 0.6Ω, 0.8Ω or 1.2Ω fixed mesh coils for the Xlim & Xlim SE Kit. The convenient fixed coil design of Xlim pods eliminates the need for coil changes. When the coil reaches the end of its life simply replace the pod with a new one.
The transparent PCTG plastic, makes it easy to view your e-liquid levels so you know when it is time for a top up. This prevents the pod running dry and the coil from burning out prematurely.
Filling the pod is made easy thanks to the V2 side or V3 top filling port – meaning there is no need to remove the pod from the device to fill with the V3.
FEATURES:
• Connection: Magnetic
• v2 0.6 Ohm Mesh, v2 0.8 Ohm Mesh or v2 1.2 Ohm Mesh
• v3 0.6 Ohm Mesh, v3 0.8 Ohm Mesh or v3 1.2 Ohm Mesh
• 2ml E-Liquid Capacity
• Built In Coils
• V2 Side Fill, V3 Top Fill Method
WHAT'S IN THE BOX:
3 x OXVA Xlim Pods