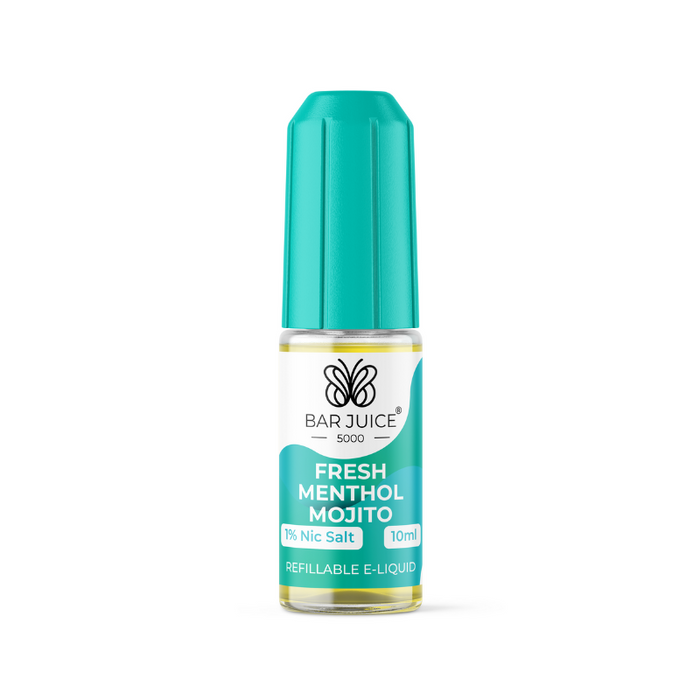 Menthol Mojito by Bar Juice 5000
Original price
£4.99
-
Original price
£4.99
Menthol Mojito by Bar Juice 5000 provides a unique and energizing vaping experience. Its refreshing blend of cool menthol and zesty mojito offers an exhilarating sensation that will invigorate your senses. Enjoy the perfect balance of revitalizing menthol and zesty mojito flavour today.
Bar Juice is a cheaper and more eco-friendly alternative to your favourite Elf/Geek/Elux bars and can be used in any low powered pod or starter vape kit.
One 10ml bottle will provide around 5000 puffs, almost 10x more than your standard disposable! All Bar Juice 5000 Nic Salts are TPD compliant and MHRA notified.