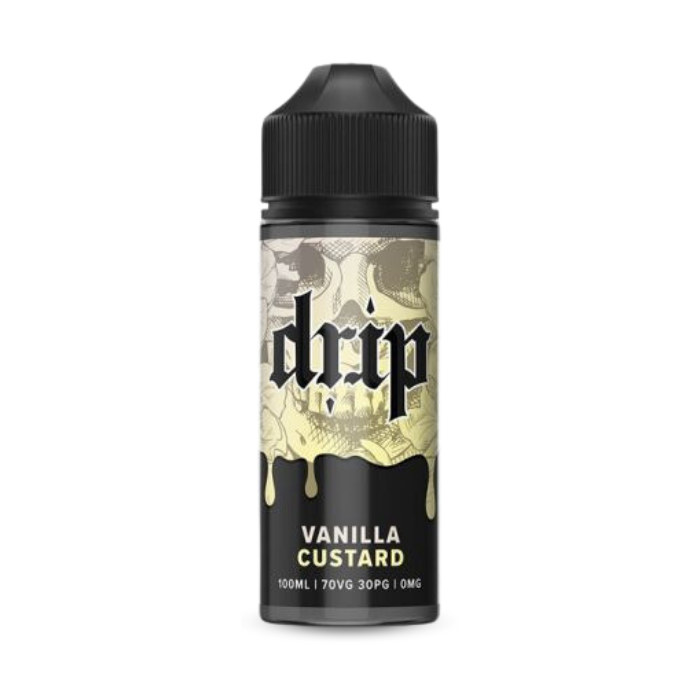 Vanilla Custard - Drip Liquids 100ml Shortfill
Original price
£11.99
-
Original price
£11.99
Vanilla Custard from Drip E-liquid is a smooth and creamy blend of traditional custard with a hint of vanilla. Each puff delivers a satisfyingly sweet experience without overwhelming your senses. With its long-lasting flavor, this premium e-liquid makes a great choice for all-day vaping.
Drip Nic Salt E-liquid is available in a 100ml bottle size, providing ample space for the addition of two nicotine shots. By adding two 18mg nicotine shots to the bottle, you can easily create a 120ml bottle of e-liquid with a nicotine strength of 3mg.
With a 70% VG ratio, the Drip e-liquids range delivers thick vapor clouds and extra-rich flavours that are sure to impress. Due to their thick viscosity, high VG e-liquids are best paired with sub-ohm vape kits to ensure an optimal vaping experience.