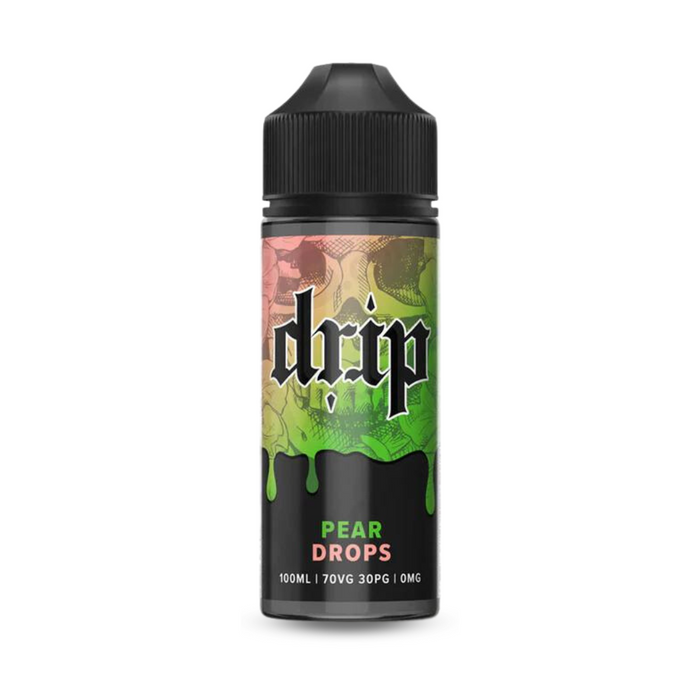 Pear Drops - Drip Liquids 100ml Shortfill
Original price
£11.99
-
Original price
£11.99
Pear Drops Shortfill E-liquid by Drip Liquids is a classic sweet shop flavor, crafted to perfection for your vaping experience. Enjoy the sweet, sticky taste of pear drops candy, with no extra sugar or calories. Every 100ml bottle of Drip's Pear Drops is bursting with flavour for a truly authentic taste.
Drip Nic Salt E-liquid is available in a 100ml bottle size, providing ample space for the addition of two nicotine shots. By adding two 18mg nicotine shots to the bottle, you can easily create a 120ml bottle of e-liquid with a nicotine strength of 3mg.
With a 70% VG ratio, the Drip e-liquids range delivers thick vapor clouds and extra-rich flavours that are sure to impress. Due to their thick viscosity, high VG e-liquids are best paired with sub-ohm vape kits to ensure an optimal vaping experience.