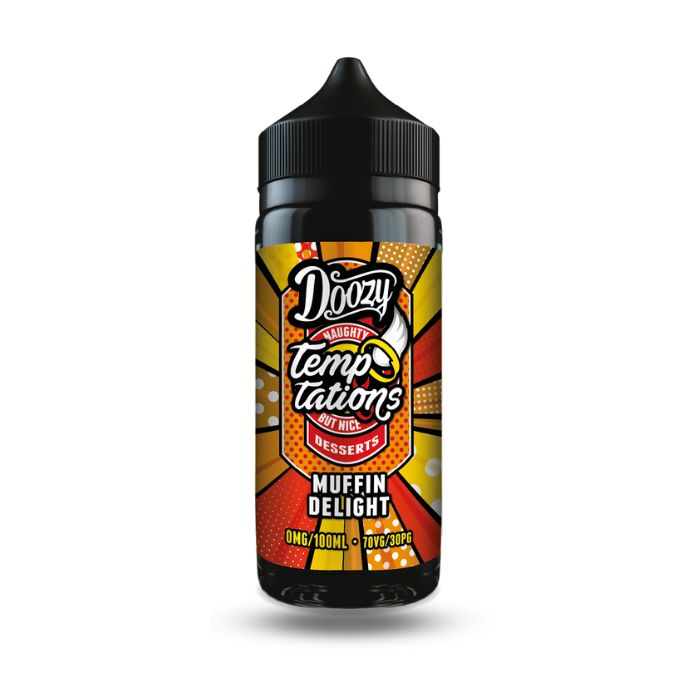 Muffin Delight By Doozy Temptations 100ml Short Fill
Original price
£17.99
-
Original price
£17.99
Doozy Temptations Muffin Delight E-Liquid Short fill. A Gorgeously Soft and Scrumptious Muffin infused with Sweet Fruity notes with a hint of Cinnamon.
Muffin Delight is available as 100ml of nicotine-free e-liquid inside a 120ml bottle, giving you room for two nic shots. For example, using two 18mg nic shots will create 120ml of 3mg e-liquid.
Thanks to its 70% VG concentration, this blend is compatible with sub ohm vape kits. It'll produce a larger amount of vapour for an authentic DTL (Direct To Lung) inhale.
Doozy Temptations by Doozy Vape Co. is a range of e-liquids created using quality mixology and ingredients to offer a wide selection of dessert-inspired blends.
100ml Of E-Liquid In A 120ml Bottle
0mg Nicotine Strength
70% VG / 30% PG
Blended For Sub Ohm Vaping
Made In The UK
Childproof Cap
Tamper Evident Seal
Recyclable Bottle