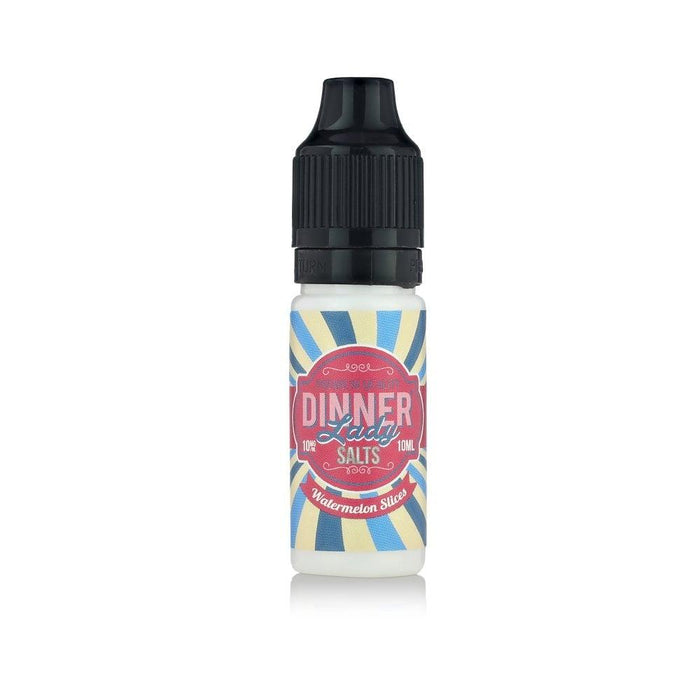 Dinner Lady Nic Salt - Watermelon Slices
Original price
£4.99
-
Original price
£4.99
Watermelon Slices salt nicotine e-liquid by Dinner Lady is a tropical fruit blend containing a sugary layer. Based on the popular Pick 'N' Mix favourite, ripe-tasting watermelon is fused with a sweet candy for a distinct flavour.
This salt nic e-liquid is available in 10mg and 20mg nicotine concentration, Watermelon Slices uses salt nicotine so you'll experience a smooth throat and a faster absorption to satisfy your nicotine cravings quickly.
Watermelon Slices salt nic e-liquid features a 50% VG consistency, ideal for deep flavour with minimal cloud production when used in a pod device or starter kit.
Based in the UK, Dinner Lady is a popular collection of dessert flavours, based on traditional puddings and bold flavour combinations.
10ml Bottles
50% VG / 50% PG
Salt Nicotine Blends
10mg & 20mg Nicotine Strengths
Designed for Starter Kits and Pod Devices
TPD Compliant
Made In The UK
Childproof Cap
Tamper Evident Seal