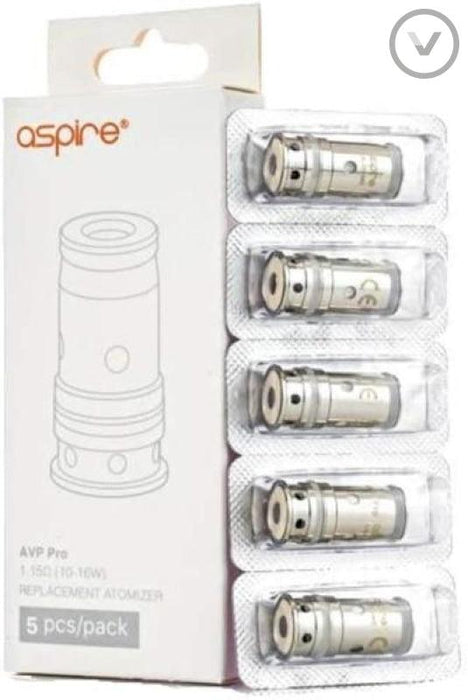 Aspire AVP Pro Coils 5 Pack Replacement Coils
Original price
£8.99
-
Original price
£8.99
The Aspire AVP Pro coils are ideal to keep as spares and replacements. With a 0.65ohm mesh and 1.15ohm MTL options available, the AVP Pro coils cater to many vaping styles, A simple push-fit system enables quick and easy replacements when required, which make the AVP Pro coils great for everyday vaping.
Each pack contains 5 x Aspire AVP Pro coils
Compatible with the Aspire AVP Pro Pod kit.
Wattage range 10-16W.
The box comes with a hologram and scratch sticker so you can check the authenticity of this product.
1.15 Ohm - standard (10-16W)
0.65 Ohm
Sold at VapeDirect.com