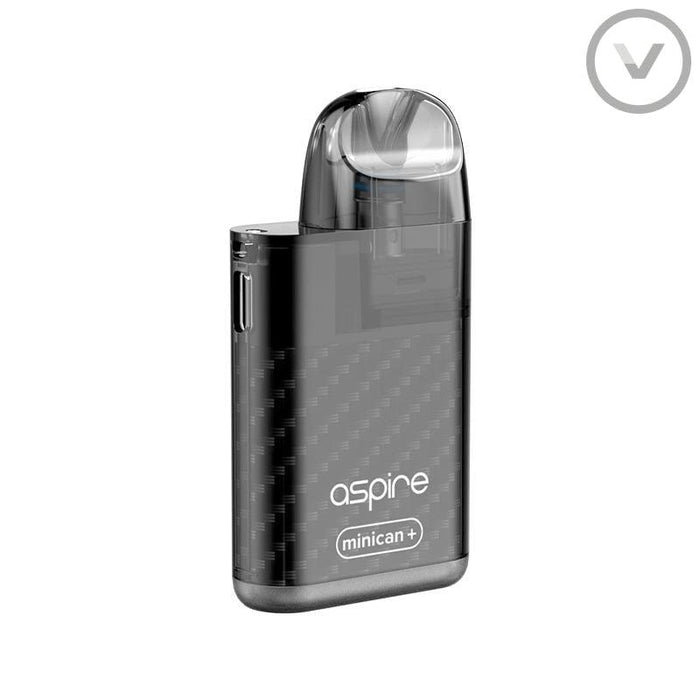 Aspire Minican Plus Pod Kit
Original price
£13.99
-
Original price
£13.99
The Aspire Minican Plus pod vape kit has been designed to offer both a convenient and simple approach to vaping. In fact, it's the ideal option for first-time and experienced vapers looking for an easy-to-use kit that's pocket-friendly. With its 850mAh battery, it'll last you the whole day even at the 13W maximum power. The refillable Minican pod has a 2ml capacity and also features a built-in coil with a 0.8 Ohm resistance, which is an ideal set-up for MTL (Mouth To Lung) vaping.
Features
Beginner-Friendly Pod Kit
MTL Vaping
Inhale Activated
10-13W Output
Integrated 850mAh Battery
USB-C Quick Charge
2ml Refillable Pods
The inhale activation feature means that inhaling on the mouthpiece activates the kit, producing a small amount of vapour and mimicking the feel of a cigarette. The ASP chipset adjusts your wattage for you too, so there's no need to spend any extra time working out what the ideal settings might be. The USB-C charger means that your kit will charge faster and you spend less time waiting for a full battery.
Thanks to the built-in coil Minican Plus pods, there's no need to worry about having to deal with fiddly coil changes. When the coil needs changing you can just replace the whole pod. Refilling has also been made easy, as all you need to do is unplug the stopper on the bottom of the Minican pod and fill it with up to 2ml of e-liquid. As the resistance of the coil is 0.8 Ohm, we'd suggest that e-liquids blended at around 50% PG and higher are used with this kit. This'll produce full flavour and less vapour for an MTL vape.
what's in the box
Minican Plus 850mAh Device
0.8 Ohm Minican Pod
Type-C Charging Cable
Lanyard
User Manual